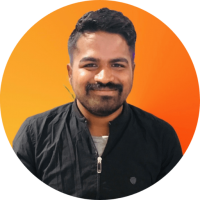 Freelance Web Developer & SEO consultant

Web Design
Fully responsive and custom made websites for your business to grow, and I can help bring an idea to life.

Digital Marketing
Get your competitive keywords ranked, Run profitable Ad campaigns, and explore exciting ideas for your business.

Brand Growth Consulting
Identify New Markets, brand performance improvement, and growth strategy.
"Intuitive design is how we give the user new superpowers."
Don't take my word for it
I enjoyed working with Ela and helped so much until the end. Especially he is very patient and knowledgeable in his area. I wish him my best 👍
He did an excellent job on my website development. Especially his way of communicating and process approach was made me more comfortable to work with him again. I can guarantee his work anytime!
I can describe his work in one word, Professionalism! I was Highly satisfied with the task he has done and will surely continue working with him again.
Very comfortable to work with and excellent communication skills! We will be sure to work again! 🙂
Amazing job! His communication skills are very good. Great to work with and quick support. I will definitely hire you again!
Was a pleasure to work with. Very thorough and detailed. We have a new monthly long term project set up and I will update as needed but I have no doubt he will carry on doing his job perfectly
"Design is not just what it looks like and feels like. Design is how it works."